Find me a Tutor in the State of Georgia
Georgia is known as the Peach State. It is named after King George II, of Great Britain. Atlanta is the capital and the most populous city. Georgia high schools (grades nine through twelve) are required to administer a standardized, multiple choice End of Course Test, or EOCT, in each of eight core subjects including Algebra I, Geometry, U.S. History, Economics, Biology, Physical Science, Ninth Grade Literature and Composition, and American Literature and Composition. Georgia has almost 70 public colleges, universities, and technical colleges in addition to over 45 private institutes of higher learning.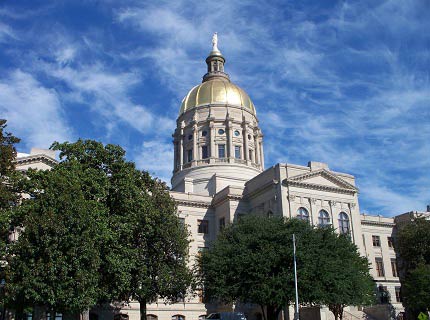 Georgia State Capitol in Atlanta, GA

Flag of Georgia

Map of Georgia

Institute of Technology, Georgia




Find me a Tutor in the State of Georgia

If you would like Tutorz to find a needed tutor for you please fill in this tutoring request form. For additional assistance or to speak with a Tutorz representative, please call (805) 288-7338.

Mary Mackay
Tutorz has done an amazing job with giving a stream of leads. No other online tutoring services web site has even come close.

by Mary Mackay Mesquite, TX
More Testimonials