Find me a Tutor in the State of Michigan
The name Michigan is an alteration of the Ojibwe word mishigama, meaning "large water". The state of Michigan has the longest freshwater shoreline of any political subdivision in the world, being bounded by four of the five Great Lakes. Lansing is the state capital of Michigan. More than 124,000 students attend private schools and an uncounted number are homeschooled. Michigan has a number of public universities spread throughout the state and a numerous private colleges as well. Michigan State University has one of the largest enrollments of any U.S. school. Michigan State and University of Michigan are leading research institutions.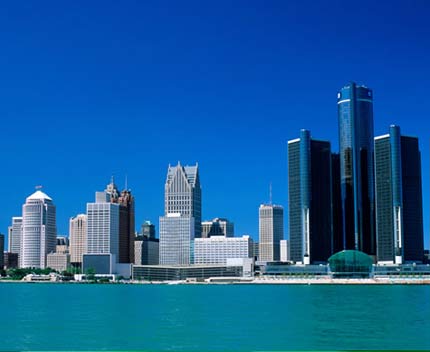 Skyline of downtown Detroit at dusk with General Motors building

Flag of Michigan

Map of Michigan

Wayne State University, Detroit, Michigan




Find me a Tutor in the State of Michigan

If you would like Tutorz to find a needed tutor for you please fill in this tutoring request form. For additional assistance or to speak with a Tutorz representative, please call (805) 288-7338.

Mary Mackay
Tutorz has done an amazing job with giving a stream of leads. No other online tutoring services web site has even come close.

by Mary Mackay Mesquite, TX
More Testimonials