Find me a Tutor in the State of Nevada
Nevada's nickname is Silver State, due to the large number of silver deposits that were discovered and mined there. The capital is Carson City and the largest city is Las Vegas. As of 2008, there were about 2.6 million residents, with over 85% of the population residing in the metropolitan areas of Las Vegas and Reno. While Las Vegas is most famous for its theme hotels, casinos and legalized vises, it is also home of some fine institutions such as University of Nevada, Las Vegas, Nevada State College, and University of Southern Nevada.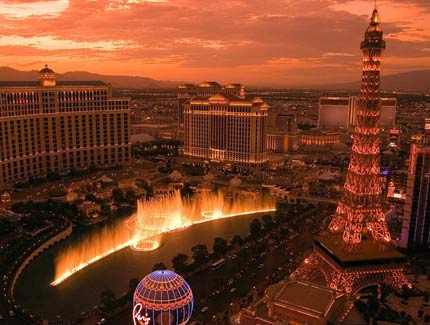 Las Vegas hotels Paris and Belagio

Flag of Nevada

Map of Nevada

School of Medicine, University of Nevada




Find me a Tutor in the State of Nevada

If you would like Tutorz to find a needed tutor for you please fill in this tutoring request form. For additional assistance or to speak with a Tutorz representative, please call (805) 288-7338.

Mary Mackay
Tutorz has done an amazing job with giving a stream of leads. No other online tutoring services web site has even come close.

by Mary Mackay Mesquite, TX
More Testimonials