Everyone is great at learning a foreign language. Whether you need to learn Mandarin for your upcoming business trip to Shanghai or Spanish to impress your partner on your vacation in Cabo or maybe you have married into a Russian family. There are always good reasons to learn languages.
Modern learning techniques make learning a new language much easier and quicker than you might think. Check out articles on language learning techniques below. Learning languages from videos is a low-budget approach. Also, if you own an iPod/iPad/iPhone save time by watching some of our videos the next time you are standing in line. At TutorZ we still think the best way to learn Mandarin, Spanish, Russian, French or German is to have an enthusiastic and patient tutor along the way.
Professional Language Tutors
Language Learning Articles from our Blog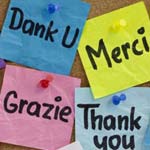 Learning a foreign language. Is THAT difficult?
Some people tend to believe that they have little aptitude for languages. But this may not be so true — we all have quite similar abilities. The truth is learning languages is all about attitude and will!
Association Method for Foreign Languages
Mastering any foreign language inevitably requires to memorize a great number of new words and one of the main problems that each student have to solve is how to keep in mind all these unfamiliar words and their meanings. There are many memorizing techniques that can be applied to facilitate this task and one of them is the method of phonetic (sound) associations. This method is based on the idea that there are words (or parts of words) in all languages of the world that sound similar even if they have different meanings.
Eight Ways to Enhance Foreign Language Skills
Are there any ways to save these wonderful memories and to recollect them during cold winter days? Sure there are many means to accumulate nice episodes of your life. It is easier to do it in the native language but it is also possible to use a foreign language to collect memories. This is a brilliant opportunity to support both your memory and foreign language skills.
Basic Chinese Language Video
Basic Chinese for Travellers
China is a vast country spanning thousands of miles from the deserts in the west to the ocean on the east. Over the recent decades it has become an economic powerhouse. Since American companies extensively trade with Chinese manufactures, basic Chinese language might be useful for your job as well.
Mandarin Chinese is spoken on the Chinese mainland and Taiwan. Hong-Kong uses the Cantonese dialect. However, the basic phrases presented here are also understood in the Cantonese dialect. Watch this Video!
"I am sending you this e-mail to thank you for being so patient in helping me to get started with your site. I got my first student from your site as of yesterday."

"Learning Never Exhausts the Mind"

Quote by

Leonardo da Vinci

– widely known as one of the greatest painters, scientists and the most talented persons of all time.