Find me a Tutor in the State of Connecticut
Connecticut is called the Constitution State because of its colonial constitution of 1638-1639 which was the first in America and, arguably, in the world. Connecticut's capital is Hartford and its center of population is in Cheshire, New Haven County. Connecticut is the home of Yale University, one of the most academically renowned and selective universities in the United States. Yale is one of the largest employers in the state, and its research activity has recently spun off dozens of growing biotechnology companies. In addition, Connecticut hosts many other academic institutions, including Trinity College, Wesleyan University, University of Hartford, and Connecticut College.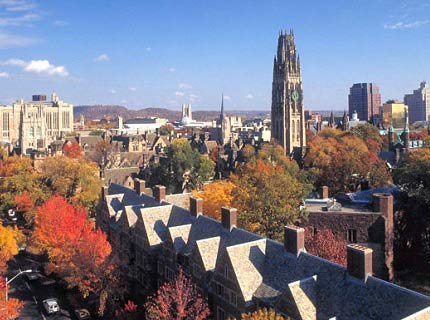 Yale University, Harkness Tower, New Haven, CT

Flag of Connecticut

Map of Connecticut

Connecticut State Capitol in downtown Hartford




Find me a Tutor in the State of Connecticut

I like TutorZ because as soon as I get a notification, I purchase the lead for as little as two dollars. Within minutes I have made a call or sent a direct email. I usually set up a first session for that week....sometimes that very same day! Now let's start studying....
by Matt Horwich, Cleveland, OH
More Testimonials