Find me a Tutor in the State of Maryland
Maryland is a major center for life sciences research and development. With more than 350 biotechnology companies located there, Maryland is the third-largest nexus in this field in the United States. Maryland is occasionally nicknamed Chesapeake Bay State. Maryland's capital is Annapolis and its largest city Baltimore. Maryland has several historic and renowned private colleges and universities, the most prominent of which is Johns Hopkins University, founded in 1876 with a grant from Baltimore entrepreneur Johns Hopkins. The largest undergraduate institution in Maryland is the University of Maryland, College Park. Towson University, founded in 1866, is the state's second largest university.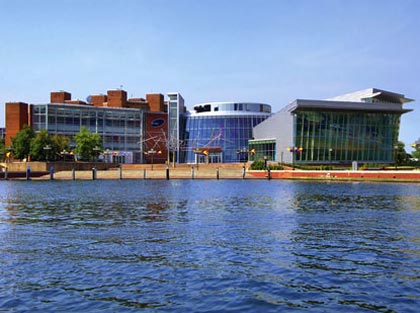 Maryland Science Center at Baltimore's Inner Harbor

Flag of Maryland

Map of Maryland

Students at Johns Hopkins University




Find me a Tutor in the State of Maryland

I like TutorZ because as soon as I get a notification, I purchase the lead for as little as two dollars. Within minutes I have made a call or sent a direct email. I usually set up a first session for that week....sometimes that very same day! Now let's start studying....
by Matt Horwich, Cleveland, OH
More Testimonials