Find me a Tutor in the State of South Dakota
South Dakota is named after the Lakota and Dakota Sioux American Indian tribes. Pierre is the state capital and Sioux Falls, with a population of nearly 160,000, is South Dakota's largest city. The South Dakota State University (SDSU), in Brookings, is the largest university in the state. The University of South Dakota (USD), in Vermillion, is the state's oldest university, and has South Dakota s only law school and medical school. South Dakota also has several private universities, the largest of which is Augustana College in Sioux Falls.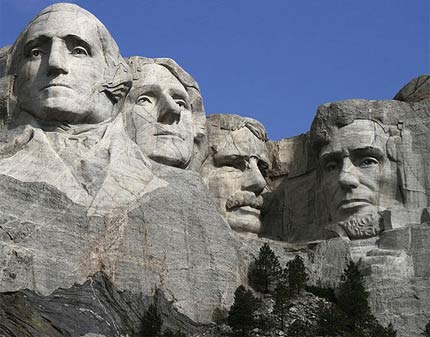 Mount Rushmore: George Washington, Thomas Jefferson, Theodore Roosevelt and Lincoln

Flag of South Dakota

Map of South Dakota

South Dakota University during Winter




Find me a Tutor in the State of South Dakota

I like TutorZ because as soon as I get a notification, I purchase the lead for as little as two dollars. Within minutes I have made a call or sent a direct email. I usually set up a first session for that week....sometimes that very same day! Now let's start studying....
by Matt Horwich, Cleveland, OH
More Testimonials