Find me a Tutor in the State of Vermont
Vermont is notable for Lake Champlain (which makes up 50 percent of Vermont's western border) and the Green Mountains, which run north to south. The state capital is Montpelier, and the largest city and metropolitan area is Burlington. No other state has a largest city as small as Burlington, or a capital city as small as Montpelier. Vermont was named the nation's smartest state in 2005 and 2006. Experimentation at the University of Vermont by George Perkins Marsh, and later the influence of Vermont born philosopher and educator John Dewey brought about the concepts of electives and learning by doing. Vermont has five colleges within the Vermont State Colleges system, University of Vermont (UVM), fourteen other private, degree-granting colleges, including Bennington College, Burlington College, Champlain College, Goddard College, Marlboro College, Middlebury College, a private, co-educational liberal arts college founded in 1800, the Vermont Law School, and Norwich University.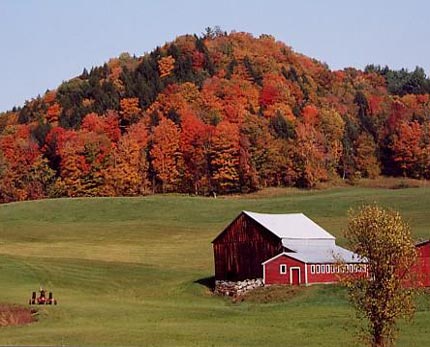 Vermont farm with colored leaves in fall

Flag of Vermont
Map of Vermont

University of Vermont, Burlington, Vermont




Find me a Tutor in the State of Vermont

I like TutorZ because as soon as I get a notification, I purchase the lead for as little as two dollars. Within minutes I have made a call or sent a direct email. I usually set up a first session for that week....sometimes that very same day! Now let's start studying....
by Matt Horwich, Cleveland, OH
More Testimonials