Find me a Tutor in the State of Washington, DC
Washington, D.C., formally the District of Columbia is the capital of the United States founded on July 16, 1790 and named in honor of George Washington. Many notable private universities are located in Washington, including American University, the Catholic University of America, Gallaudet University, George Washington University, Georgetown University, Howard University, and the Johns Hopkins University School of Advanced International Studies. The Corcoran College of Art and Design provides specialized arts instruction and other higher-education institutions offer continuing, distance and adult education.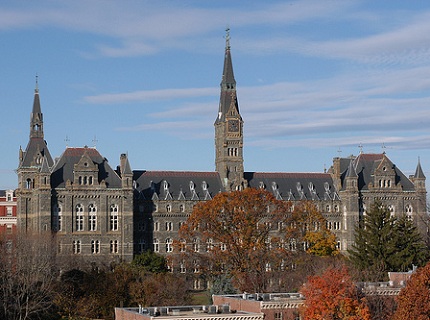 Healy Hall, Georgetown University,Washington, D.C.

Flag of Washington, DC

Map of Washington, DC

The White House on Pennsylvania Ave in Washington, DC




Find me a Tutor in the State of Washington, DC

I like TutorZ because as soon as I get a notification, I purchase the lead for as little as two dollars. Within minutes I have made a call or sent a direct email. I usually set up a first session for that week....sometimes that very same day! Now let's start studying....
by Matt Horwich, Cleveland, OH
More Testimonials