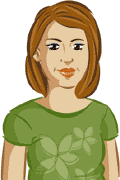 Ms. Cheryl S.
specializes in Amazing, Kind, Brilliant Tutor · female
"I am a native New Yorker. I have years of teaching ESL and in NJ Public School System. I also tutored in college in Spanish, biology, English and some math. I am also a full-time yoga teacher in Fresno. I graduated with honors from all my colleges. I love helping people and I never yell or get frustrated. In fact, all my students excel.
ESL Certified from St John's University and Teacher certification from NJ.
My lesson plans are very simple. I use what you would need in your day-to-day life and or what you are struggling with at school. I try many different methods until we beat a learner's block."
Details
| | |
| --- | --- |
| fee: | $45 (for 60 min) |
| travel distance: | 20 miles |
| meeting type: | in-person (not online) |
Contact
Education and Qualifications
| | |
| --- | --- |
| certified: | |
| | |
Gwynedd-Valley Pa, B.S.
St John's University, Other
Clovis, CA 93619
Subjects Tutored

Grammar - Literature - Proofreading