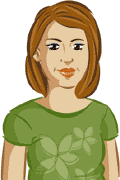 Ms. Shannon P.
specializes in Certified Teacher · female
"I am currently an elementary teacher working with special needs students. This gives me the special insight into assisting students who are having difficulty in certain subjects. I am well acquainted with the curriculum being used in schools and have several tricks to enable students to understand the content material. I enjoy helping students learn things they may have thought they were unable to learn.
I have had students come in not knowing their letters, but, by the end of the year, they were writing simple sentences. I truly enjoy the challenges and am rewarded by their successes.
I make learning fun when it seems there's no way for it to be enjoyable."
Details
| | |
| --- | --- |
| fee: | $40 (for 60 min) |
| travel distance: | 30 miles |
| meeting type: | in-person (not online) |
Contact
Education and Qualifications
| | |
| --- | --- |
| certified: | |
| | |
University of Central Florida, ExceptionalEducation
Capella University, MEd
Edgewater, FL 32141
Subjects Tutored

Vocabulary - Grammar - Reading - Writing - ESL/ESOL - Elementary Math - Elementary (K-6th) - Special Needs