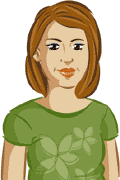 Ms. Patricia C.
specializes in I am a retired teacher with 18 years in the public schools. · female
"My past consists of traveling, Performing and recording music. I currently teach Performing Arts, tutor academics, and perform locally as a vocalist. I have been an entertainer for 40 years. I have 18 years experience as a Buffalo public school teacher, and have recently retired.
I carried a 4.0 in college, and am also a certified principal. I am well versed in all subjects with the exception of common core math.
I am very excited about teaching, and would love to encourage young people, as well as adults to gain as much knowledge as possible. I also believe that learning how to use that knowledge is a means of success in this 21st century."
Details
| | |
| --- | --- |
| fee: | $50 (for 60 min) |
| travel distance: | 10 miles |
| meeting type: | in-person (not online) |
Contact
Education and Qualifications
| | |
| --- | --- |
| certified: | |
| | |
Buffalo State, undergrad
St. Bonaventure, Masters
Buffalo, NY 14220
Subjects Tutored

Vocabulary - Reading - English - Literature