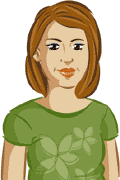 Ms. Shannon C.
specializes in LPN to RN student willing to help LPN students · female
"I am a current student of Gordon State College applying for admission to the bridge program for RN. I have been an LPN for 4 years. I have worked in LTC, Developmentally Disabled Care and Home Health- mainly children. I know what it was like to be a student and try and make it through by yourself and I am willing to help.
I have not tutored before, but I am willing to give it a try."
Details
| | |
| --- | --- |
| fee: | $65 (for 60 min) |
| travel distance: | 35 miles |
| meeting type: | in-person (not online) |
Contact
Education and Qualifications
| | |
| --- | --- |
| certified: | |
| | |
Gordon State College, ASN-RN