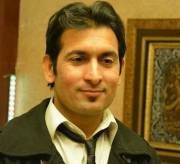 Zahoor Ur R. can currently not be contacted due to prolonged inactivity.
Dr. Zahoor Ur R.
MD in Usmle Step 1and Step 2ck · specializes in Resident Physician · 22-30 years old male
"I graduated from medical school. I've done this with all USMLE steps 1 and 2. I scored 250 and 263, respectively. I HAVE FULL command on all the USMLE subjects and test taking strategies."
Details
| | |
| --- | --- |
| fee: | $30 (for 60 min, negotiable) |
| years of tutoring: | 1-3 |
| students tutored: | 10-50 |
| travel distance: | 0 miles |
| meeting type: | either in-person or online |
| member for: | 5 years and 5 months |
| award: | apple |
Contact
| | |
| --- | --- |
| email: | on file |
| phone: | on file |
| im: | on file |
Education and Qualifications
| | |
| --- | --- |
| school: | AYUB medical college, khyber medical university |
| | |
MBBS, FCPS2, USMLE STEP1 AND USMLE STEP 2
Glyndon, MD 21071
full address is on file
Subjects Tutored

Math
Statistics
College
Biochemistry
Cardiology
Genetics
Immunology
Microbiology
Neurology
Neuroscience
Pharmacology
Medical
Anatomy
Physiology
USMLE
Virology
Additional Subjects
Medicine, Surgry Ob/gyn,