Find me a Tutor in the State of Colorado
The origins of Colorado's name come from the Spanish language, when the Spanish first called the area "Colorado" because of its red colored earth. Colorado is noted for its vivid landscape of mountains, plains, mesas, canyons, plateaus, and desert lands. Denver is the capital and the most populous city of Colorado. Residents of the state are properly known as "Coloradans".

Colorado is home of the many universities including Colorado Christian University, Colorado School of Mines, University of Colorado at Boulder, University of Colorado at Colorado Springs, and University of Colorado Denver.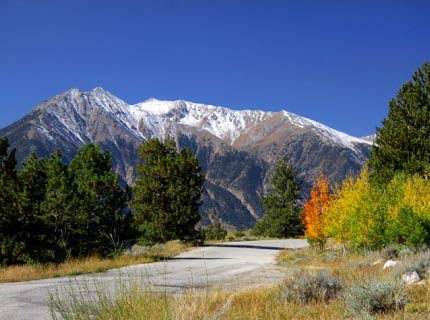 Mount Elbert, the highest peak in Colorado

Flag of Colorado

Map of Colorado

University of Denver, University Hall




Find me a Tutor in the State of Colorado

I like TutorZ because as soon as I get a notification, I purchase the lead for as little as two dollars. Within minutes I have made a call or sent a direct email. I usually set up a first session for that week....sometimes that very same day! Now let's start studying....
by Matt Horwich, Cleveland, OH
More Testimonials