Find me a Tutor in the State of Delaware
Delaware takes its name from Thomas West, an English nobleman and Virginia's first colonial governor, after whom (what is now called) Cape Henlopen was originally named. Delaware became the first state to ratify the Constitution of the United States, thereby becoming known as The First State. Unlike many states, Delaware's educational system is centralized in a state Superintendent of Education, with local school boards retaining control over taxation and some curriculum decisions. Delaware universities include Delaware State University, Drexel University at Wilmington and the University of Delaware.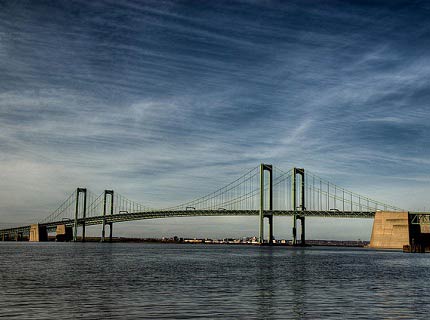 Delaware Memorial Bridge, the longest twin span suspension bridge in the world

Flag of Delaware

Map of Delaware

University of Delaware, Pierre S. Du Pont Hall




Find me a Tutor in the State of Delaware

I like TutorZ because as soon as I get a notification, I purchase the lead for as little as two dollars. Within minutes I have made a call or sent a direct email. I usually set up a first session for that week....sometimes that very same day! Now let's start studying....
by Matt Horwich, Cleveland, OH
More Testimonials