Find me a Tutor in the State of Idaho
Idaho's nickname is the Gem State because nearly every known gem has been found there. The state's largest city and capital is Boise. The Idaho State Board of Education oversees three comprehensive universities. The University of Idaho in Moscow, Idaho State University in Pocatello and Boise State University. Idaho has three regional community colleges: North Idaho College in Coeur d'Alene; College of Southern Idaho in Twin Falls; and The College of Western Idaho in Nampa, which opened in 2009.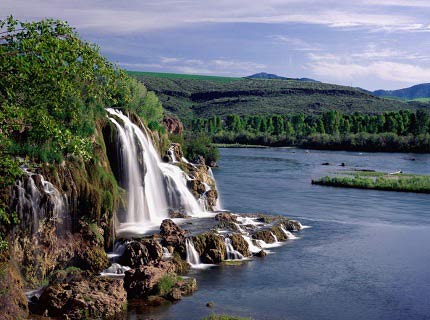 Creek Falls and Snake River, Idaho

Flag of Idaho

Map of Idaho
Idaho State University Holt Arena




Find me a Tutor in the State of Idaho

I like TutorZ because as soon as I get a notification, I purchase the lead for as little as two dollars. Within minutes I have made a call or sent a direct email. I usually set up a first session for that week....sometimes that very same day! Now let's start studying....
by Matt Horwich, Cleveland, OH
More Testimonials