Find me a Tutor in the State of Montana
The state of Montana contains numerous mountain ranges of the Rocky Mountains. This geographical fact is reflected in the state's name, derived from the Spanish word montana (mountain). Montana's capital is Helena and its largest city Billings. The state-funded Montana University System consists of 11 schools including Montana State University at Bozeman, Billings and Great Falls. There are three small private colleges based in Montana.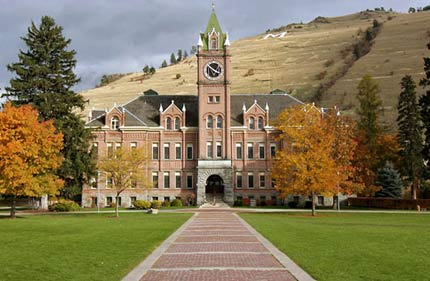 University of Montana in Missoula, MT

Flag of Montana

Map of Montana

Beautiful Montana Mountains




Find me a Tutor in the State of Montana

I like TutorZ because as soon as I get a notification, I purchase the lead for as little as two dollars. Within minutes I have made a call or sent a direct email. I usually set up a first session for that week....sometimes that very same day! Now let's start studying....
by Matt Horwich, Cleveland, OH
More Testimonials