Find me a Tutor in the State of Indiana
Indianapolis is home to several major sports teams and athletic events including the NFL"s Indianapolis Colts, the NBA's Indiana Pacers, and Indianapolis 500 motorsportsraces. Indiana has several well-known colleges including Purdue University, Indiana University, and the University of Notre Dame. The University of Notre Dame and the University of Saint Francis are popular Roman Catholic schools. Universities affiliated with Protestant denominations include Butler University, Taylor University, DePauw University, Earlham College, Valparaiso University, and University of Evansville.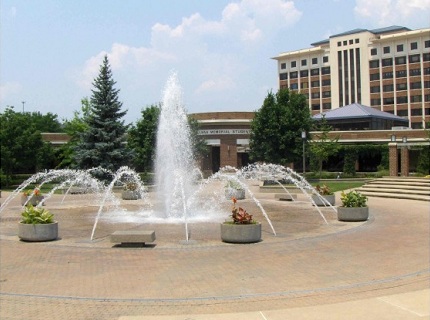 Indiana State University, Dede Plaza, Terre Haute, IN

Flag of Indiana

Map of Indiana

Indianapolis, IN




Find me a Tutor in the State of Indiana

If you would like TutorZ to find a needed tutor for you, please fill in this tutoring request form. For additional assistance or to speak with a TutorZ representative, please call 1-805-288-7338.

I like TutorZ because as soon as I get a notification, I purchase the lead for as little as two dollars. Within minutes I have made a call or sent a direct email. I usually set up a first session for that week....sometimes that very same day! Now let's start studying....
by Matt Horwich, Cleveland, OH
More Testimonials