Find me a Tutor in the State of Michigan
The name Michigan is an alteration of the Ojibwe word mishigama, meaning "large water". The state of Michigan has the longest freshwater shoreline of any political subdivision in the world, being bounded by four of the five Great Lakes. Lansing is the state capital of Michigan. More than 124,000 students attend private schools and an uncounted number are homeschooled. Michigan has a number of public universities spread throughout the state and a numerous private colleges as well. Michigan State University has one of the largest enrollments of any U.S. school. Michigan State and University of Michigan are leading research institutions.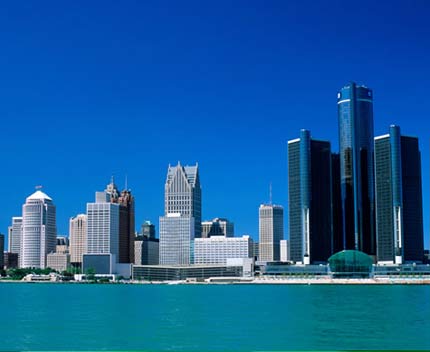 Skyline of downtown Detroit with the General Motors building

Flag of Michigan

Map of Michigan

Wayne State University, Detroit, Michigan




Find me a Tutor in the State of Michigan

I like TutorZ because as soon as I get a notification, I purchase the lead for as little as two dollars. Within minutes I have made a call or sent a direct email. I usually set up a first session for that week....sometimes that very same day! Now let's start studying....
by Matt Horwich, Cleveland, OH
More Testimonials