Find me a Tutor in the State of Alabama
The state of Alabama is known as the "Heart of Dixie" and unofficially nicknamed the "Yellowhammer State". The capital of Alabama is Montgomery. The largest city by population is Birmingham. Alabama's programs of higher education include 14 public and 17 private universities including the University of Alabama at Birmingham, University of South Alabama and Auburn University. Auburn, Alabama is also home of the Mises Institude.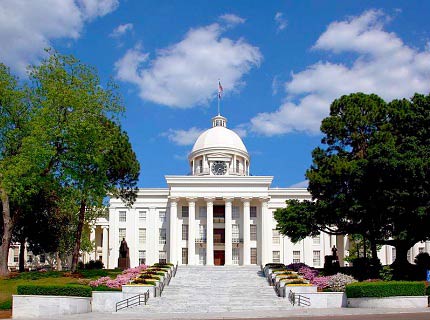 Alabama State Capitol

Flag of Alabama

Map of Alabama

Auburn University, Alabama




Find me a Tutor in the State of Alabama

I like TutorZ because as soon as I get a notification, I purchase the lead for as little as two dollars. Within minutes I have made a call or sent a direct email. I usually set up a first session for that week....sometimes that very same day! Now let's start studying....
by Matt Horwich, Cleveland, OH
More Testimonials